Best in Glass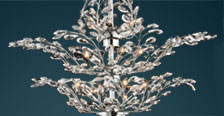 Crystal
Clarity, purity, and brilliance of fine lead crystal products from contemporary to transitional styling.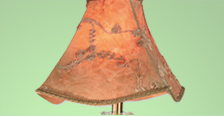 Dale Lighting
Unique and exclusive fashion forward designs that blend perfectly with current home trends and lifestyles.
About Us
Dale Tiffany, Inc. is the world's foremost developer of Tiffany, crystal, art glass lighting and accessory products. From its inception, Dale Tiffany has searched for colors and finishes that are truly unique to the art of fine handmade glass. Carefully over the past decades, Dale Tiffany has developed a myriad collection of products featuring the subtle and vibrant colors of hand-made Art Glass.
Latest News and Deals
Aug 12th - Dec 31st : ** NEW ** HD Video

How to Make a Stained Glass Tiffany Lamp:
https://youtu.be/dDVz-0EX3Xc

Jan 20th - Jan 26th : Dallas Gift Show

309-1 World Trade Center

Jan 20th - Jan 24th : Dallas Lighting Show

309-1 World Trade Center
Check out our new exclusive LED products!